April 12th, 2012
The Book Of Books

Yeah while Sam was away in Australia I did order the very first copy of the upcoming King Of Slackers Book 🙂 I was quite excited when I got it in the mail before. The quality of the book is AWESOME SAUCE!!!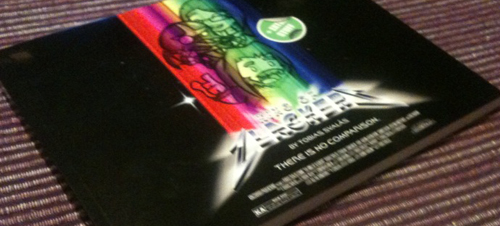 Yeah it looks pretty much finished, but it isn't 🙂 Unfortunatly I've made quite a few errors in it… Like.. Not mentioning my editors at all. Sorry :p As well as some things that I REALLY need to edit out before I officially release it to the public. One thing that I was considering though is including some sort of "commentary" with each comic but I am not sure. What do you guys think?
Anyway. Trust me friends: It is going to be EPIC! 🙂 I'll keep you guys updated.