Halloween Followup
Hey guys and gals! Just figured I'd start being more active and write a segment here a little more often and tell you guys what's going on with the KOS-comic… and a tiny bit  what's up in my life in general. Sounds good? Alright

Well first and foremost. I hope everyone had an awesome Halloween. I know I did.  Since I am from Sweden, we don't really celebrate Halloween as most Americans do. In the Swedish spirit of Halloween, it's more a time to remember relatives that are no longer around anymore, maybe eat some candy, but most of all: It's a time to spend with your loved ones. And that's exactly what I did

There is a certain thing that I like to do the days after Halloween though… Watching classic horror movies! 😀 Last year I watched the classic Universal Horror Movies "Dracula" from 1931 (with Bela Lugosi) and "Frankenstein" from the same year (I think. I am too lazy to double check on imdb.com). But this year was a little different. I've started watching some of the Hammer Studio's versions of these movies. So a few days ago I watched "The Scars of Dracula" (With Christopher Lee) and "The Horror Of Frankenstein" (with Peter Cushing).  And I must say that I like those movies. I like them alot! Peter Cushing is an awesome Baron Frankenstein, and Christopher Lee is an awesome Dracula… Maybe not as good as Bela Lugosi though. He DOES do a better Frankenstein's monster than Boris Karloff,  though (The Curse Of Frankenstein)!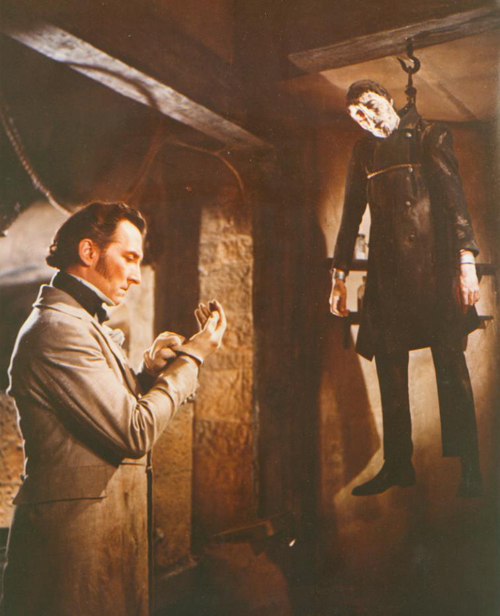 And then, a little bit of what's happening with the comic: Well I have been shopping around a little bit to see where it would be best, and easiest, to get a book of the King of Slackers-comics printed! That to me would be very awesome. Especially someplace where I could get the book printed "on demand"… As in I don't have to buy 100 books somewhere, and hope that I'll sell every singel copy to make a profit. This far, I've only found one place that seems can do this, and that place would be www.lulu.com. The book would probably be a paperback with a perfect bind, and probably in a landscape form 7×9 inches. (17.74 cm x 22.86), if I were to end up there. But I'm still shopping around, so if you guys have any better recomendations just leave a comment

Or send an e-mail. Or something. Mail pidgeon is not recomended at all though.