Hoodie Of The Living Dead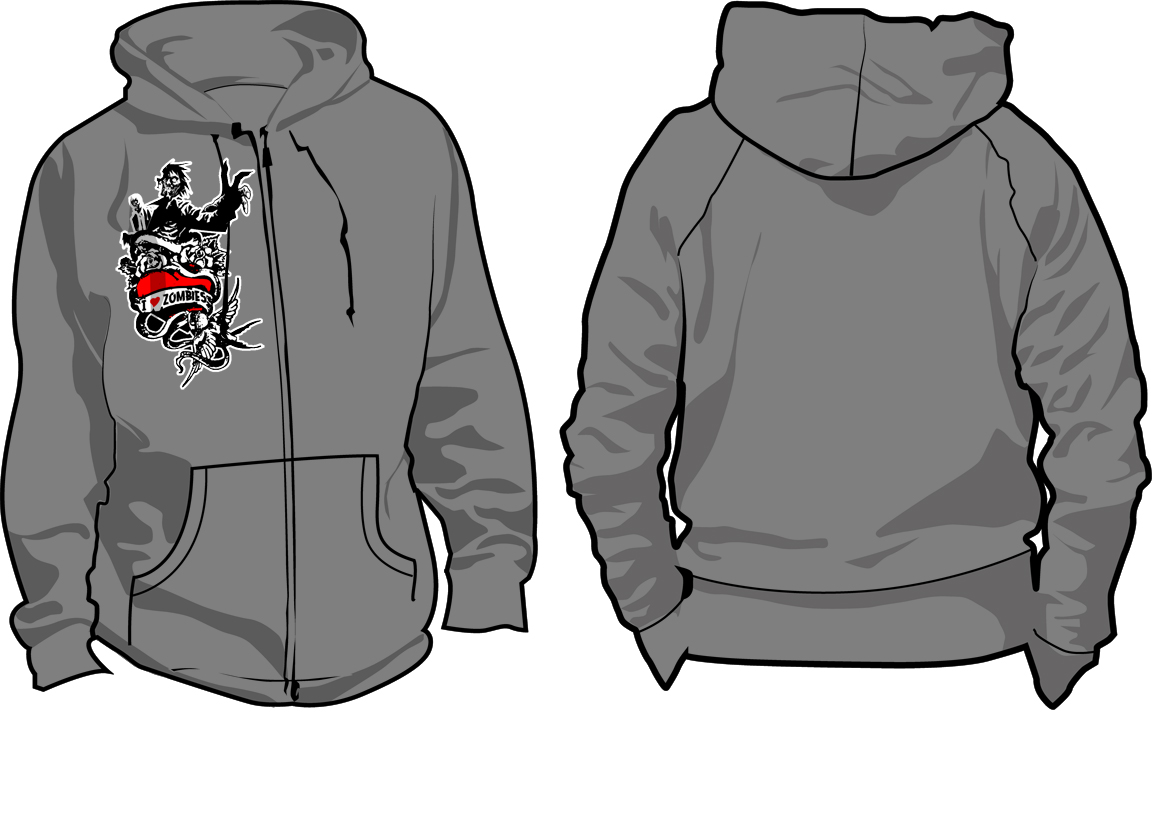 Sexy is it not? Oh yes it is. I want to get undressed and sleep with it… Eller… Vänta lite nu? Aja. Jag blev i alla fall väldigt sugen på att beställa den här tröjan åt migsjälv. Sen såg jag hur mycket den skulle kosta… Ja… Då skrek min plånbok något som bara kan beskrivas som ett vansinnesskrik av smärta. Så det får bli nästa månad istället 😛 Tänkte jag skulle dela med mig dock hur fin den är.
Bilden är lite ihoptryckt här, men klicka på den så får ni upp den i ett nytt fönster… I bättre kvalitet, förstås 😛
Update: Jag glömde ju att skriva att det är jagsjälv som har gjort trycket på tröjan… Varför skrev jag inte med det? Why? WHYYYYY!! Jag gissar på att klockan var 3 på natten när jag skrev det här. Men ändå. Så nu vet ni.