November 13th, 2013
Introducing Annika!

It's been a little quiet on this site for a while, but there is a good explanation for that 🙂 I've become a dad!
On the 13th of October, our little Annika was born 🙂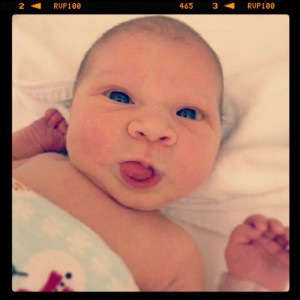 So I think it's understandable that I've been up to… you know, Dad stuff and haven't had enough time to make any decent comics. But now we are BACK! and Annika is in this too. I feel sorry for her already 🙂
To be fair though, when we were at the hospital and Annika was new born, I did get the urge to hold her up like this and start singing the intro song to the Lion King. Thank god I didn't though, because Sam's and Annika's ears probably would have exploded in a messy ear inferno :p
So that's obviously where I got the idea from for this comic.
Anyway, got to get back to work. But enjoy the comic everyone!